After being appointed the permanent manager of Manchester United, Ole Gunnar Solskjaer warned the players and fans of a, in his words 'ruthless', summer clear out. Many Red Devils fans were expecting the likes of Ashley Young, Phil Jones and (even though he is the nicest man on the planet) Juan Mata, to leave Old Trafford and give way to new, upcoming signings with youth on their side, ready to fight for the badge.
However, quite the opposite has occurred. All 3 players above have signed contract extensions and it gives you the impression that the once great club that was willing to sell a prime Jaap Stam for off the pitch reasons are now accepting mediocrity with open arms.
The phrase 'how the mighty have fallen' could not be more appropriate for the biggest club in the country, if not the world. The dominant reign of Sir Alex Ferguson defined by success, hard work and a core group of players that fought tirelessly for the red side of Manchester is a far cry away for Red Devils fans, who have made their discontent with the United hierarchy loud and clear on social media.
The opposition to the ownership and way the club is being run is a separate issue altogether and has several articles elsewhere explaining the predicament United find themselves in the off the pitch. Yet the handling of contracts and lack of assertiveness in the transfer market has been sub par at best for one of the world's largest brands and wealthiest clubs.
Two steps forward, two steps backwards. This phrase encapsulates the development of the Man Utd squad at the moment:
On one hand, the signings of Daniel James and Aaron Wan Bissaka show a new rebuild process, a new transfer policy where United aren't going for ready made 'Galactico' signings in their prime, but instead building for the future. This is encouraging for fans and gives Old Trafford exciting talent and hungry players to cheer on for 90 minutes.
But then there are the steps backwards that have led to spasmodic progress. 33 year old Ashley Young has been finished for over 2 seasons now, but continues to get contract extensions. Phil Jones has showed on numerous occasions he is not United quality, but gets a bumper new contract. Juan Mata is technically gifted and truly exceptional player of years gone by. But at 31, he's only going to decline and does not have the legs to be the focal point of Solskjaer's attack. Marcos Rojo and Chris Smalling too, the list goes on.
Hot off the press, both Andreas Pereira and Axel Tuanzebe have signed contract extensions today. The latter is a huge talent and deserves a chance to prove his worth at Old Trafford, but a 'ruthless' Ole Gunnar Solskjaer and ambitious club would have looked to sell Pereira, bringing in Bruno Fernandes, one of Europe's most prolific midfielders, to get an upgrade.
Perhaps this is slightly more on the harsh side, but Liverpool just released the 'most naturally gifted finisher in the Premier League' Daniel Sturridge, who despite his injury proneness would probably walk into most top flight sides. In addition, Spurs just released Fernando Llorente after his pivotal role in their run to the Champions League Final, no sentiments whatsoever. The levels Manchester United set years ago, but now they're levels below.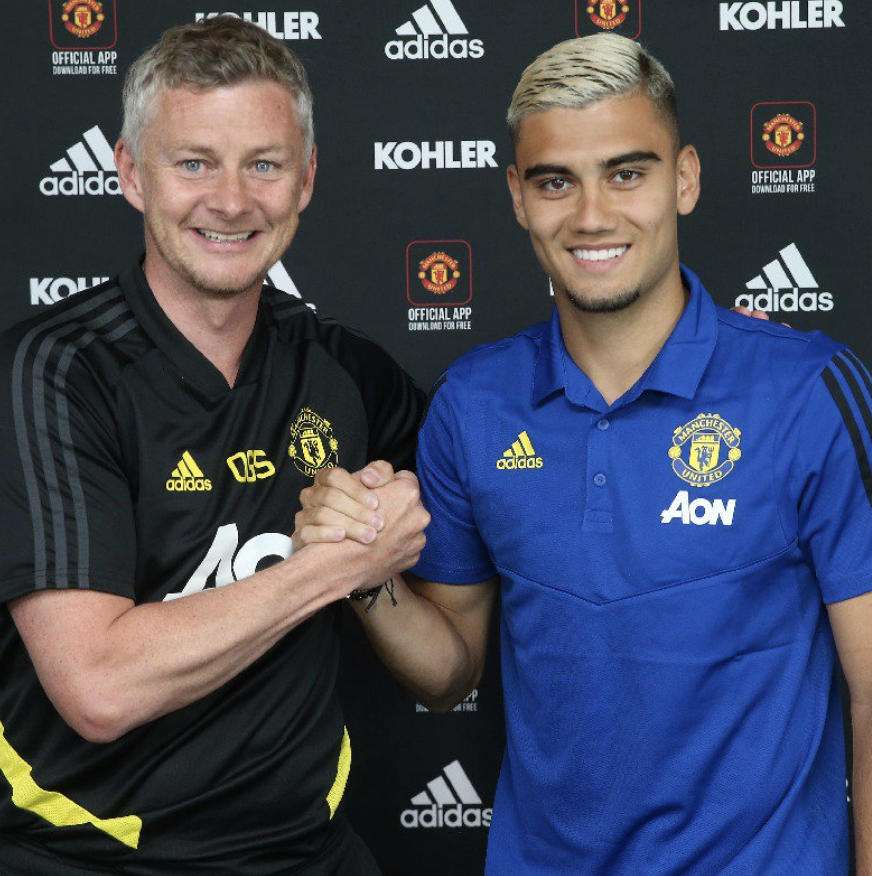 And now I'll bring this back to Ole, the man who was a large part of United's golden era and boundless success as the super sub. He knows what it means to be part of this great football club more than most and how fans religiously turnup in their thousands to Old Trafford every week regardless of what's going on.
But has he been employed because he is a yes-man? Someone who can do exactly what the board want, say exactly what they want him to say without the public criticism of Ed Woodward that Jose Mourinho brought. That's what I think is the case and things are unlikely to change for this great football club, unless huge change is brought about, right from the top downwards.
Do you agree with this perspective on Man Utd? Follow us on Twitter @TasteofFtbl for more articles about the beautiful game and let us know your thoughts on the Red Devils.