Celtic is overlooked when the best clubs for player development spring to mind. Players as far back as Sir Kenny Dalglish and as recent as Virgil Van Dijk all made a name for themselves with the Celts, going on to play for Europe's elite sides. Could Kieran Tierney be next?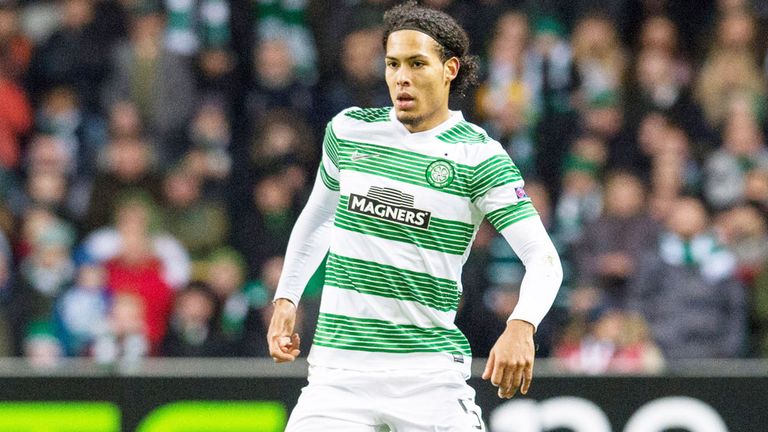 The left-back is Celtic through and through, joining the club since the age of 7. He has flourished for The Hoops in the back four since his breakthrough in 2015/16, playing a pivotal part in their recent dominance of Scottish football. Many of the Celtic Park faithful believe he will achieve boundless success for whichever top club that is lucky to get him.
Early Breakthrough
After earning a reputation as a reliable wide player for the development squad, Tierney made his first-team debut as a substitute under Ronny Deila.
Just one more appearance followed for the 18-year-old in 2014/15 before an impressive 2015/16 to establish himself as one of Europe's most exciting left backs. Winning the Players' and Writers' Young Player that year was a testament to the left back's progression, his 33 appearances in all competitions turning out to be integral for Celtic as they once again steamrolled the Scottish first division.
Fast Development
Despite his 2016/17 being somewhat hampered by a pair of injuries, the Scot continued to go from strength to strength through the season. An improved 40 appearances in all competitions, including 9 in the UCL and UEL, meant Tierney was getting more attention from Europe's Top Leagues. Yet his loyalties remained at Celtic Park under Brendan Rodgers.
The progression continued for the Scottish international in 2017/18, his best season in the green and white. The energy and longevity of the 21 year old is indisputable, making a staggering 55 appearances in all competitions last year. His offensive output rose considerably with 5 goals and 9 assists, yet he also showed his versatility by playing as a central defender in the League Cup against Kilmarnock. Tierney's consistency was instrumental in Celtic's historic double treble season to add to his accolades in Scotland.
Style of Play
Fast, aggressive, strong and energetic are just a handful of words to describe the 6ft tall defender. His ability to play over 50 games through a season with these physical attributes makes him such a commanding figure in the back line and at such a young age, he will only develop over time.
Not only does Tierney have a dominant physical presence, his technical ability allows him to thrive on either end of the pitch. The defender is known for making intelligent runs into the opposition half, either helping set up teammates or setting himself up to test the goalkeeper. Pinpoint accurate crosses coupled with powerful strikes almost makes Tierney a second winger.
But this doesn't mean he neglects defensive duties. Outstanding performances in big matches such as against Bayern demonstrate how disciplined Tierney is. He reads the game well and often tackles well.
What Could the Future Hold?
There's no doubt that Celtic will command a high fee for their prized possession. The likes of Everton and Manchester United have expressed an interest so The Bhoys could be looking at upwards of £25 million for him.
Kieran Tierney is a very exciting talent for European football and despite his unquestioned loyalty to Celtic, a move to a top European club could be the next step in what could be a promising career…