Maestro, Magician, Messiah, GOAT, or King? Names and titles for Lionel Messi are in abundance.
The Argentine has made defenders dance to his tunes for 13 years now and still never fails to mesmerise us even at the age of 31. Record after record, trophy after trophy, performance after performance, nothing can truly illustrate the quality of Leo, the greatest footballer to set foot on planet Earth (well either him or Cristiano Ronaldo we'll leave that to you). 2017/18 was just another day in the office for Messi with 34 goals and 12 assists in La Liga alone. Remarkable how this is an average season for the maestro who scored a staggering 50 goals in all competitions this season gone by.
Yet his finest season for the Blaugrana was 2011/12, where he reached astronomical heights. This season epitomised absurdity. The fact getting half of Messi's goal tally that year would be considered an excellent season speaks volumes of how he transcended all boundaries known to man. Hyperboles all of a sudden become reality with Lionel Messi's ability and his phenomenal 73 goals in that season is a testament to that:
Barcelona were fresh off the back of a memorable 2010/11 campaign where they won La Liga and the UEFA Champions League. Messi had scored 53 goals in all competitions in that season and had entered the conversation of one of football's greats. Yet despite establishing himself, the former Newell's Old Boys forward was just warming up for 2011/12.
He was off the mark in style with the equaliser in the first leg of the Supercopa de España against Real Madrid, a classic dribble before a great finish past Iker Casillas. Just 3 days later, Messi bagged a brace to help Barcelona win 5-4 on aggregate, claiming their first silverware of the season. A goal in the Blaugrana's Supercup triumph against Porto followed for the little magician.
The Messiah's La Liga campaign began emphatically too with a brace against Villarreal and a hattrick against Osasuna two games later. After drawing a blank against Valencia, he made amends with a brilliant hat trick against Atletico Madrid at the Camp Nou with his best being a superb solo goal where dribbled past the entire defence, making them look silly. Two goals followed against Bate Borisov in the Champions League with his second being a trademark curling shot into the top left corner.
After scoring for La Albiceleste against Chile in the International Break, the Argentine marked his return to the Camp Nou with yet another brace this time against Racing. Already Leo was steamrolling the top scorer chart with no one even close to his tally.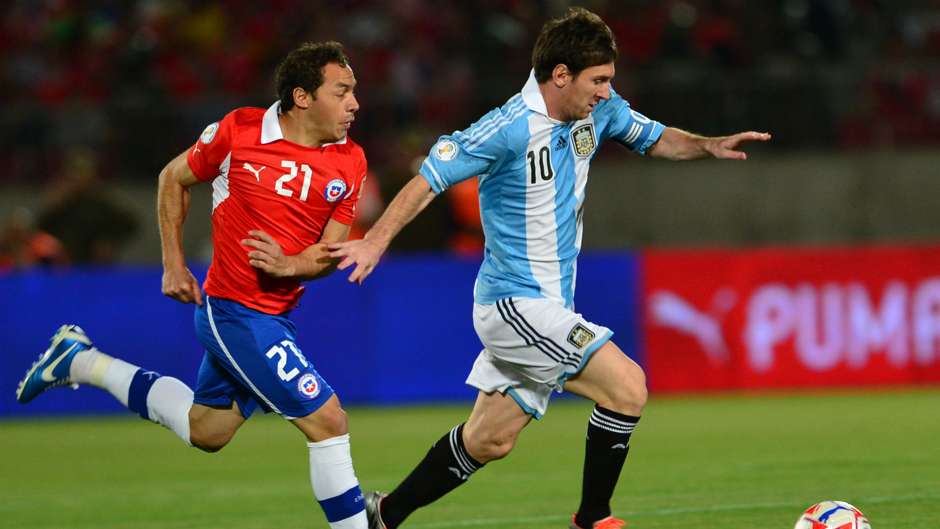 3 games without scoring is considered a drought for Messi, a true confirmation of his prowess in front of goal. This happened across all competitions, but he made amends with consecutive hat tricks against Mallorca in La Liga and Viktoria Plzen in Europe. Twenty-two goals in all competitions by the 1st of November, a mammoth season was beckoning.
Goals against Bilbao, Columbia (for Argentina), Zaragoza and Rayo Vallecano all followed for Messi in November alone. December was quiet by the maestro's standards with just one goal against Levante and a blank in the El Classico.
The new year began with the same old Messi. A fine brace against Osasuna in the Copa Del Ray, the first surprisingly being a header into the bottom right corner and the second a vintage curling strike into the side netting. He achieved one better in the next match with a hat-trick against Malaga, before the winner against Real Sociedad two weeks later.
For the final few months of the season, Leo hit inconceivable heights. four goals coming against Valencia and five against a decent Bayer Leverkusen. Ludicrous. Oh and in between, he scored a stunning free-kick curling into the top right corner from the tightest of angles. The man was simply unstoppable. His goal scoring streak continued until the 28th March where he drew a blank against AC Milan. 13 goals in March alone was more than most strikers scored the whole season!
Messi added another 16 goals from March onward to take his season total to an astonishing 73 goals in all competitions making him the single-season top scorer in the history of European club football. This included braces against Milan, Zaragoza, Levante and Vallecano as well as a hat trick against Malaga and 4 goals against local rivals Espanol.
Not to mention he also laid on 28 assists, taking his overall goal contribution that season to 101, a staggering statistic. Although the season was one to forget for Barcelona with just a Copa Del Rey triumph to their name, the Messiah reached heights that no one believed were possible to hit.
He went on to finish 2012 with 91 goals in all competitions, a record-breaking season which rightfully earned him the Balon D'or. 2011 and 2012 are without a doubt the prime years of Lionel Messi's legendary career. Although it is unlikely he will reach these heights again, anything with the little magician is possible, who continues to leave us in awe every time he touches the ball.